The Executive Leadership Team at IAAME is pleased to announce our Program Management Team. The team began working together on February 26, 2018 working on training, policy, forms, reviewing data and information regarding Adoption Service Providers received from the Council on Accreditation. They are excited to work collaboratively with Adoption Service Providers to strengthen the intercountry adoption process for children and families.
Brittany has been working in the field of child welfare since 2011 and began her career as a Residential Supervisor for a behavioral health overlay services group home housing foster care youth. She was an Adoption Program Supervisor for The Partnership for Strong Families prior to joining IAAME, where her focus involved reviewing and approving adoptive families, oversight of staff and cases, and monitoring data and outcomes within the adoption program. While in this role, Brittany led an adoptions unit to enhance best practices, increase in adoption finalizations, and an improvement in overall quicker paths to permanency through adoption for children in foster care. Brittany is a certified trainer of the Rutgers Adoption Competency Training curriculum through the Florida Department of Children and Families and Daniel Memorial Inc. She received her Bachelor of Science degree in Family, Youth and Community Sciences with a minor in International Humanitarian Assistance from the University of Florida. Brittany currently resides in San Francisco, California.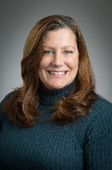 Kim has worked in child welfare for over 26 years, with the primary focus of her career in intercountry adoption. She has had the opportunity to travel to several countries around the world to spend time with children in need of families, experience the beauty of diverse cultures, and work with government officials, foreign supervised providers, and nongovernmental organizations. Kim worked with Lutheran Social Services of WI and Upper MI, Inc. as the Director of Adoption and Foster Care Services prior to joining IAAME. She was involved in her previous agency's initial Hague Accreditation; and lead the agency through two renewals. Kim has extensive experience in reviewing, monitoring and providing oversight of documentation, activities, and best practices to ensure compliance with state and federal regulations. She has Bachelor's degree in Psychology from Carroll University in Waukesha, Wisconsin, and is working toward a Master's degree in Counseling. She currently resides in Milwaukee, Wisconsin.